XVII National Congress of Aquaculture
The SEA (Sociedad Española de Acuicultura- Spanish Society of Aquaculture) organised the XVII National Congress of Aquaculture celebrated in Cartagena between 7th and 10th May 2019.
The congress aimed to gather the different stakeholders of the Aquaculture sector to present the last updates of it. The DEMO-BLUESMARTFEED's coordinators (Marine Technology Centre) attended to the event and presented the objectives, main outputs and expected impacts of the project.
Pablo Ruiz (Technical Coordinator of the project)  and Rosa Martínez (Researcher of the project) presented the SICA technology (Acoustic Sensor for feedingf Control in Fish Farms) into the thematic block of Engineering and Technology. The presentation showed the results obtained of the SICA deployment in IMIDA (Instituto Murciano de Investigación y Desarrollo Agrario y Alimentario) facilities in controlled conditions before its validation in real fish farms.
Also, a scientific poster regarding the project was presented in the poster section of the congress to present the DEMO-BLUESMARTFEED Project. 
This event was a great opportunity to establish new contacts with aquaculture organisations to improve the inputs from the scientific community into the project.
Pablo Ruiz, Technical Coordinator of the project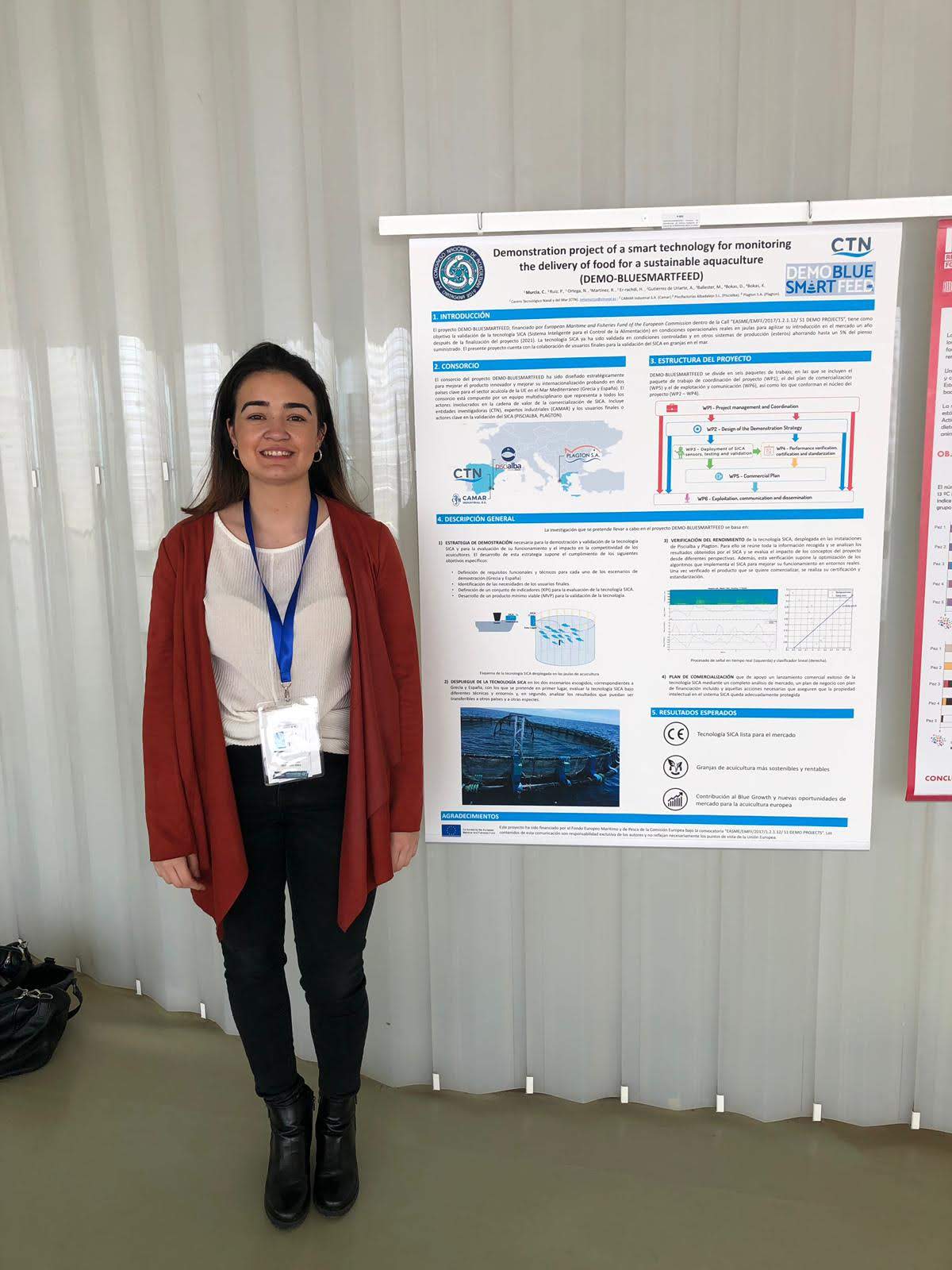 Rosa Martínez, Researcher of the project