Consortium progress meeting of
DEMO-BLUESMARTFEED Project (06/05/2022)
Last 6th of May the Marine Technology Centre (CTN) organised the third Consortium progress meeting of DEMO-BLUESMARTFEED Project remotely. 
During the Consortium progress meeting, Noelia Ortega, as project coordinator, briefly explained the project overview and the current situation.  
The progress of the project was exposed by CTN members, and it was evaluated work packaged by work packaged during the meeting. Ana  Juan, as Project Manager, introduced the WP1 in which the budget status and project implementation issues were addressed.  
Rosa Martínez, as Data Science Manager, explained algorithms improvements for the SICA standardization and results of last monitoring phase were shown regarding the fish activity and the waste of food detected contrasted with underwater cameras monitoring.  
The current status of the SICA devices deployed both case of studies was reviewed by Ana Juan as researcher in the project.  
Later on, Noelia Ortega continued the meeting by presenting the different business strategies selected to test in SICA commercial validation and explained how they were expected to be tested. Feedback from the status of Spanish aquaculture sector was received from the partners.  
Finally, exploitation, communication and dissemination tasks were summarized and upcoming actions with media were exposed for wrapping up the meeting.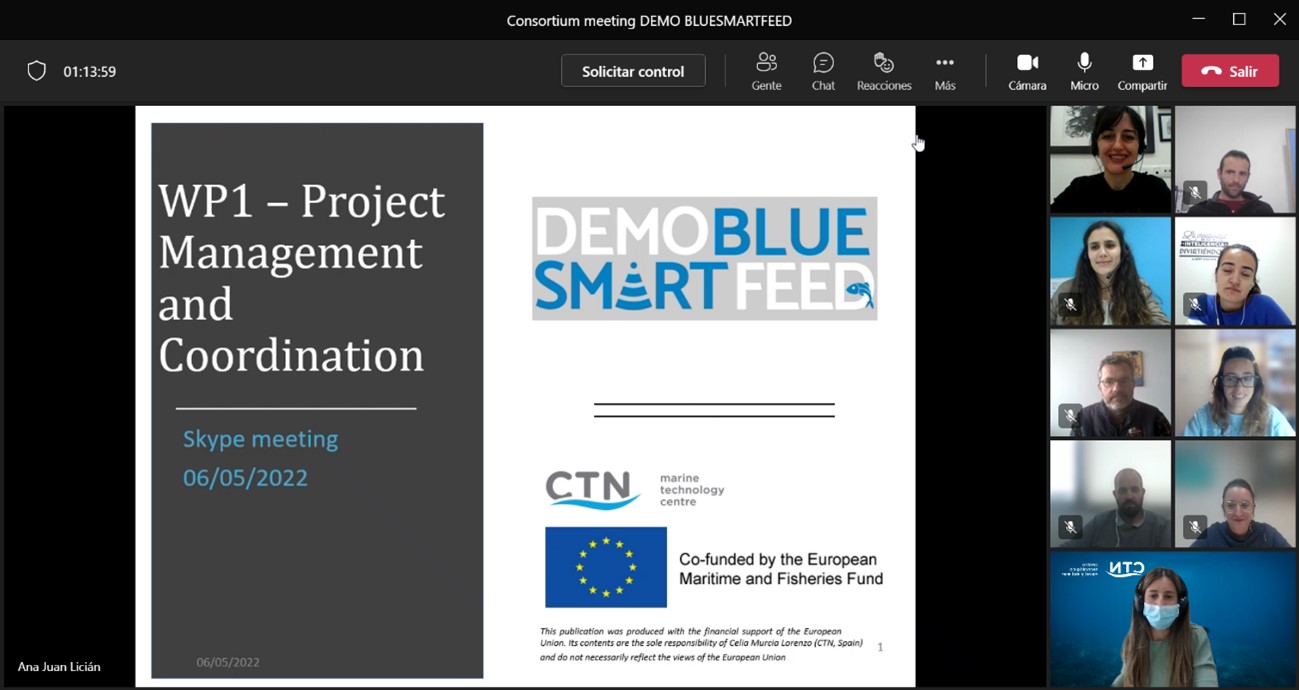 Progress Meeting 06/05/2022

The DEMO-BLUESMARTFEED Project, Demonstration project of a smart technology for monitoring the delivery of feed for a sustainable aquaculture, is co-funded by the European Maritime and Fisheries Fund.