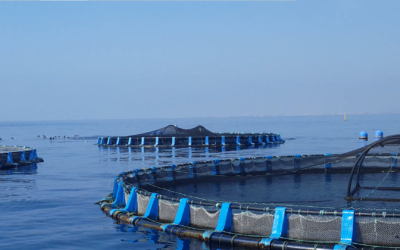 LATEST NEWSSICA Deployment in Piscialba and PlagtonThe SICA technology (Acoustic Sensor for feedingf Control in Fish Farms) has been deployed in two aquaculture facilities, PISCIALBA (Murcia, Spain) and PLAGTON (Greece), in offshore cages for seabass and seabream. The...
read more
XVII National Congress of Aquaculture. The DEMO-BLUESMARTFEED's coordinators (CTN)  attended this event in Cartagena with a poster presentation on the project main objectives. The presentation took place in the "El Batel" Congress Center on the 7th May 2019. Also, Rosa Martínez, Researcher of the project, presented the DEMO-BLUESMARTFEED project and SICA technology.
You can find us on Twitter, LinkedIn or contact us by email
Keep updated!
Sign up to DEMO-BLUESMARTFEED Newsletter to get the latest news